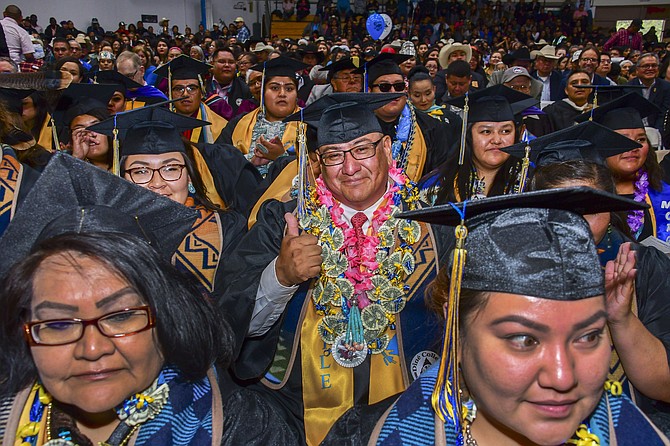 Diné College recently graduated 207 students who received diplomas or certificates. The graduation was the fourth largest in the college's history. (Photo courtesy of Ed McCombs/Diné College)
Stories this photo appears in:
Several hundred family members and friends packed Diné College's Piñon Pit recently for the 50th graduation commencement — which consisted of a near record number of bachelor degree and certificate recipients.