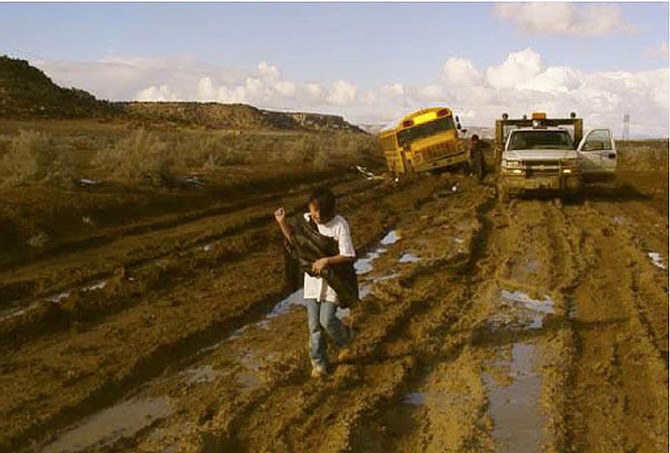 A Navajo student walks away from a school bus that was stuck in the mud on an unpaved road. School officials say when buses aren't stuck, they're often damaged by rutted roads. (Photo courtesy of San Juan County, Utah, Roads Department)
Stories this photo appears in: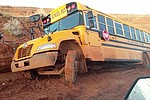 Classrooms at Keams Canyon Elementary School are noticeably emptier during the winter and monsoon months.
By Keerthi Vedantam, Cronkite News
May 28, 2019