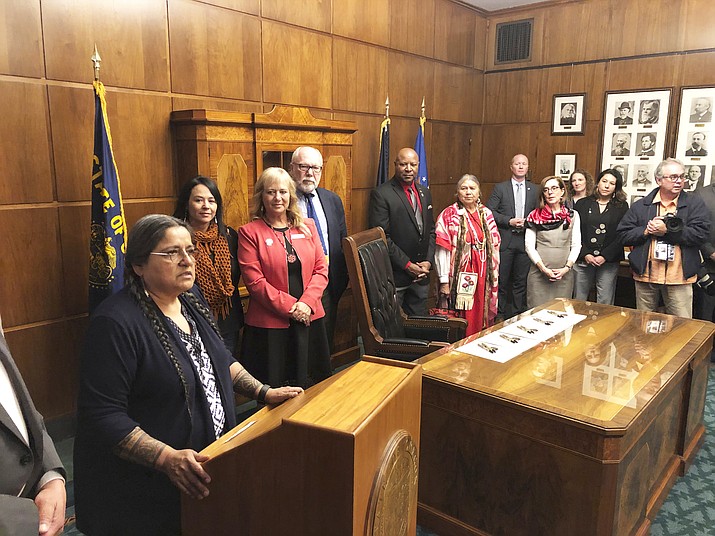 State Rep. Tawna Sanchez, a Portland Democrat and the only Native American in the Oregon Legislature, speaks in Salem, Oregon, after Gov. Kate Brown signed a bill directing the state police to study how to increase and improve criminal justice resources to solve cases of missing or murdered Native American women. (AP Photo/Andrew Selsky)
Stories this photo appears in:

Native American women have gone missing or been killed at alarming rates, federal and private studies show, and there is growing concern that confusion by law enforcement over who has jurisdiction can lead to lax pursuit of cases and insufficient data.