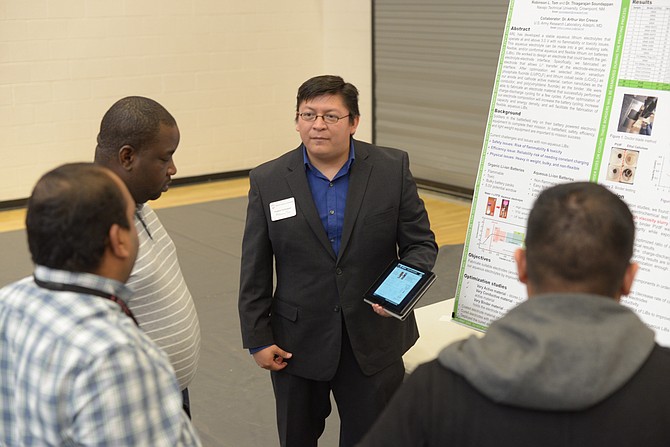 Biology major Robinson Tom explains his research on how aqueous-based lithium batteries would benefit a soldier in the battlefield. Tom served in the U.S. Army as Infantry from 2010 to 2014 and did one tour in Afghanistan. (Navajo Technical University)
Stories this photo appears in: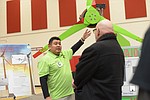 Research involving energy earned recognition at Navajo Technical University's 7th annual Research Day with three of the competition's top four presentations focusing on power.