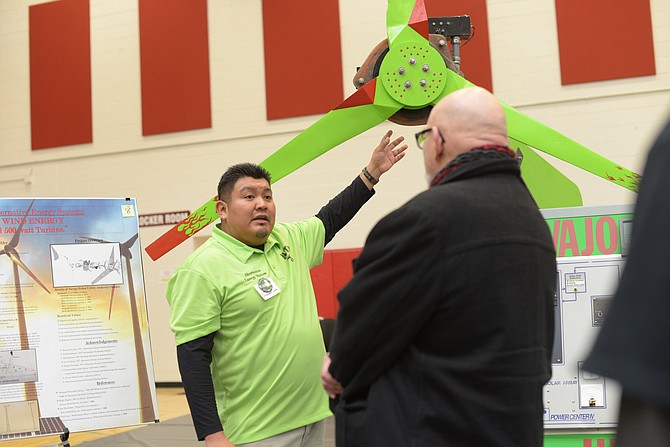 Energy Systems major Rashaundal Combs explains the functions of a wind turbine at NTU's 7th annual Research Day. Combs tied for first at the event for his research analyzing the factors involved with harnessing wind energy. (Navajo Technical University)
Stories this photo appears in: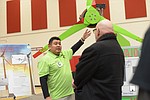 Research involving energy earned recognition at Navajo Technical University's 7th annual Research Day with three of the competition's top four presentations focusing on power.