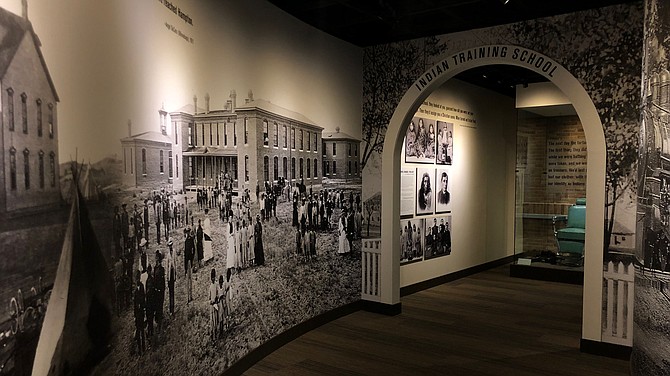 In a hallway leading to "Away From Home," a panorama depicts the history of American Indian boarding schools across the country. (Photo by Julian Hernandez/Cronkite News)
Stories this photo appears in: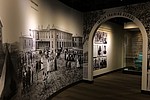 A fact-finding commission of the Episcopal Church will research the history of the denomination's role in operating boarding schools for Native American children -- part of a system the church now acknowledges was rooted in white supremacy and caused generations of trauma.
By Pete Smith, Associated Press
July 26, 2022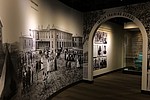 As visitors enter the Heard Museum exhibit "Away From Home: American Indian Boarding School Stories," they encounter an eye-level digital screen with a grid display of hundreds of school portraits of indigenous students who attended scores of such boarding schools across the United States.
By Julian Hernandez, Cronkite News
March 19, 2019