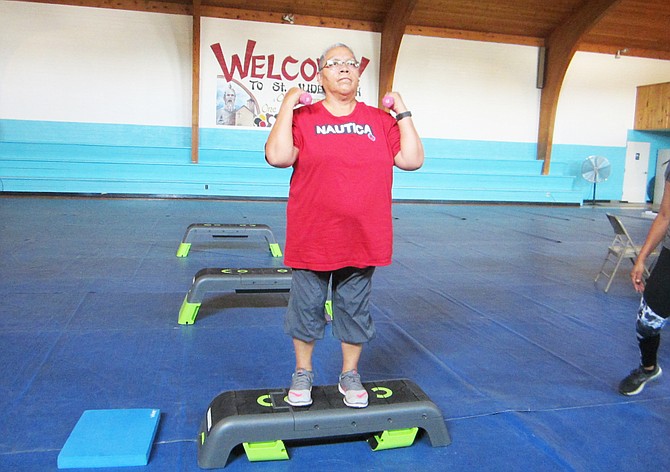 Dottie Sumatzkuku learns about balance and strengthing exerices at St. Jude's Catholic Church gym in Tuba City. Sumatzkuku is a breast cancer survivor and is part of Restoring Balance, a study looking at the effects of exercise on Native American cancer survivors. (Katherine Locke/NHO)
Stories this photo appears in: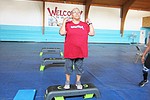 "[The program is studying] improving cancer survivorship," said Brenda Charley, program coordinator for Native American Cancer Prevention at Northern Arizona University.