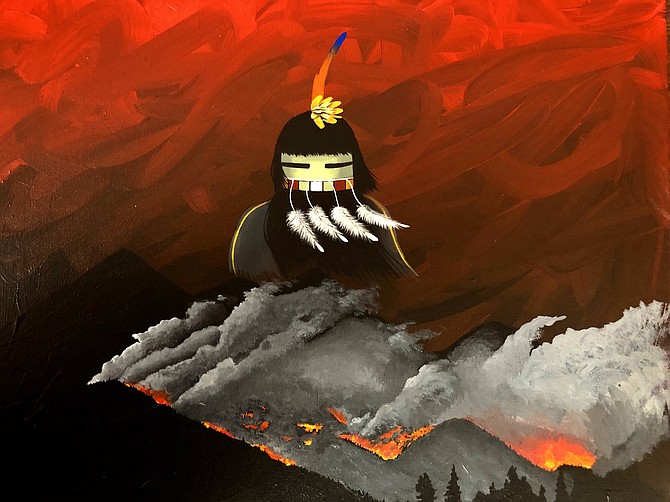 Iitah kwatsiim övah taayugnwaa, tutskwai nit kii ow tunaatyowugnwaa. — Watching from above, helping to protect the lands and their home. Kwak kwaa iitaamuy pahawgnaatötah — Thank for all the help. (Painting by Duane Koyawena)
Stories this photo appears in: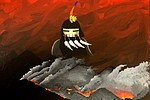 Editor's note: Duane Allen Humeyestewa shares his gratitude and thoughts on the Museum Fire and firefighting efforts on the fire.
By By Duane Allen Humeyestewa, Special to the Navajo-Hopi Observer
July 30, 2019