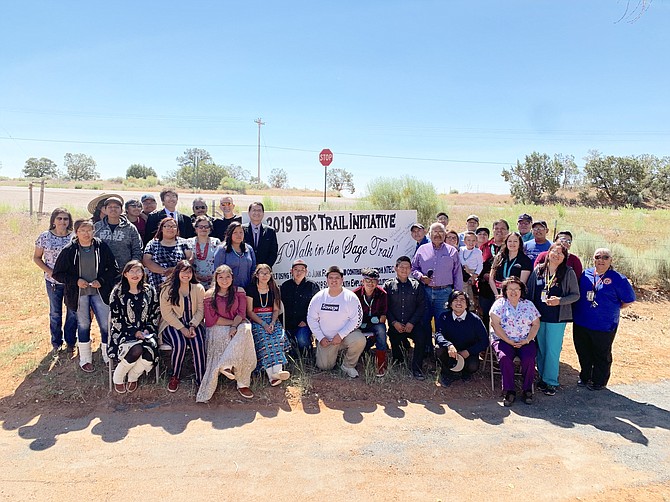 Twenty Navajo students, who are part of the chapter's summer youth employment program, completed the Ts'ah Bii Kin Trail Initiative using revenue collected through the Navajo Nation's two-percent tax on unhealthy foods and beverages. (Photo/Office of the President and Vice President­)
Stories this photo appears in: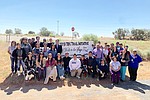 Alex Alejandre lost 75 pounds in a year. His wife, Mary, lost 40. They want to set a good example for their 17-year-old son, Nathan, and take a personal stand against obesity.
By Daniel Gatalica, Cronkite News
January 14, 2020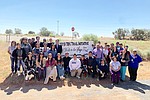 A newly-constructed walking and running trail at Ts'ah Bii Kin was dedicated June 28.