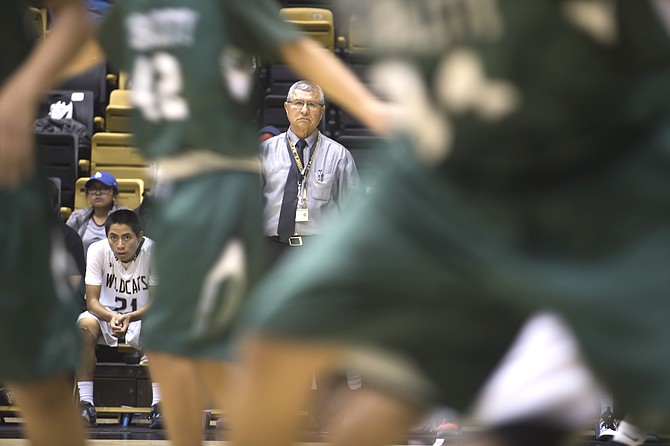 Raul Mendoza rarely stomps, and yet more rarely yells during a game. But his eyes, those of a raptor, miss little. (Photo by Nathaniel Brooks)
Stories this photo appears in: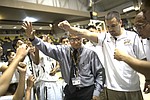 But 'Canyon Dreams' does delve into the realities kids faced during the 2017-2018 basketball season and explores why Chinle, a town of about 4,500, packs the Wildcats gymnasium full of fans and family, who sometimes travel vast distances across the reservation to watch the games.