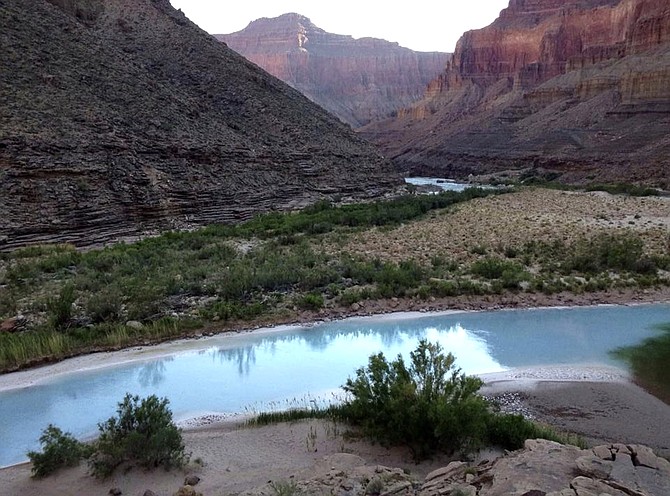 Phoenix-based Pumped Hydro Storage company is seeking preliminary permits from the federal government to study sites east of Grand Canyon National Park. The Navajo Nation owns the land and wrote in comments posted online Nov. 25, that the proposed dams could negatively impact the tribe's land, water, wildlife and cultural resources. (Lisa Winters/Grand Canyon Trust via AP)
Stories this photo appears in:
Native American tribes, environmentalists, state and federal agencies, river rafters and others say they have significant concerns about proposals to dam a Colorado River tributary in northern Arizona for hydropower.