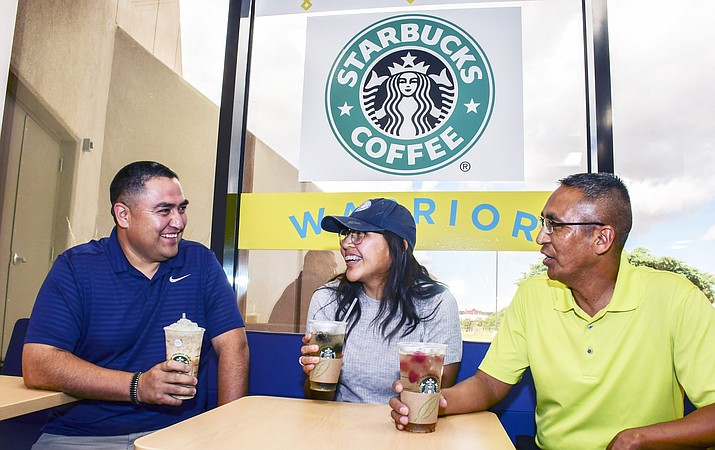 Diné College psychology graduate Travis Teller, psychology student Christina Bia and Franklin Sage, Ph.D., director of the Diné Policy Institute at Diné College, imbibe free coffee drinks offered at the 'soft opening' of Warrior Coffee at Diné College. The coffee shop serves Starbucks-styled coffee and Navajo tea, among other menu items. (Photo/Dine College)
Stories this photo appears in:

Artie Shade knew there was something other than a classroom or lecture hall coming to the ground floor of the Ned Hatathli Cultural Center (NHC).