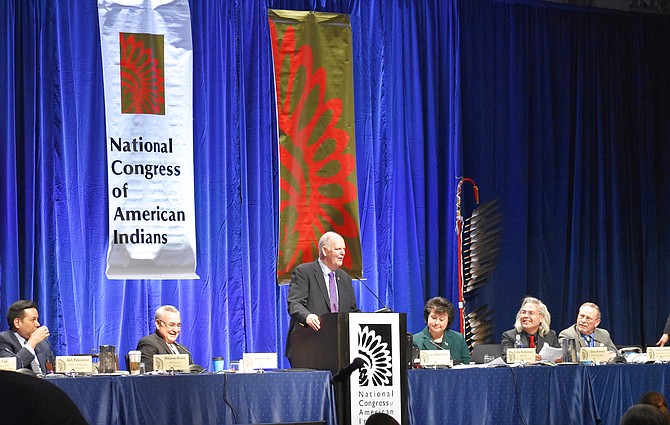 U.S. Representative Tom O'Halleran speaks at the National Congress of American Indian. (Submitted photo)
Stories this photo appears in: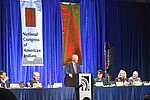 U.S. Rep. Tom O' Halleran voted to approve funding for the $900 billion coronavirus aid bill. The measure passed the House of Representatives and Senate, and President Donald Trump signed the bill Dec. 27.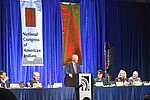 On July 10, O'Halleran introduced bipartisan legislation to repeal archaic laws relating to Native American education, forced relocation of Native American children to boarding schools and withholding money owed to Native American tribes.