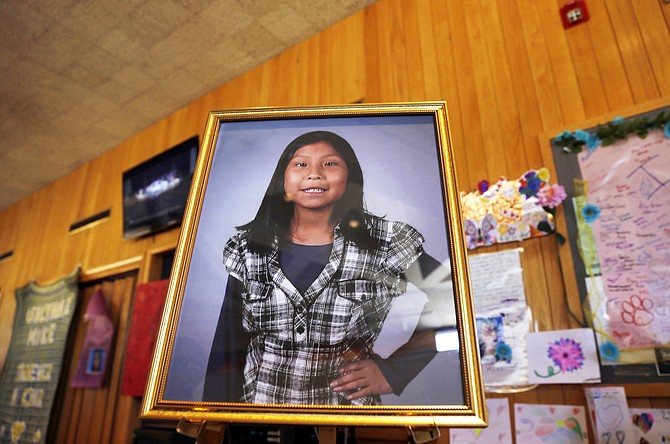 This May 6, 2016 photo shows a portrait of 11-year-old Ashlynne Mike on display inside the lobby of the Farmington Civic Center in Farmington, N.M. The mother of Ashlynne, a Navajo girl who was abducted and killed in 2016, is urging tribal officials to take advantage of tools and funding that have been made available for responding to reports of missing Native American children. Pamela Foster's comments July 30, came during a training in Albuquerque for tribes to implement the alert system. Organizers say more than 20 tribes are participating in the training. (Jon Austria/The Daily Times via AP, File)
Stories this photo appears in: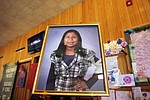 Despite a 2007 pilot project, it was not in place on the Navajo Nation when her daughter Ashlynne Mike was abducted near Shiprock, a town in northeast New Mexico. Her disappearance was a catalyst for the state to fully implement Amber Alerts.
By Mary Hudetz, Associated Press
August 6, 2019