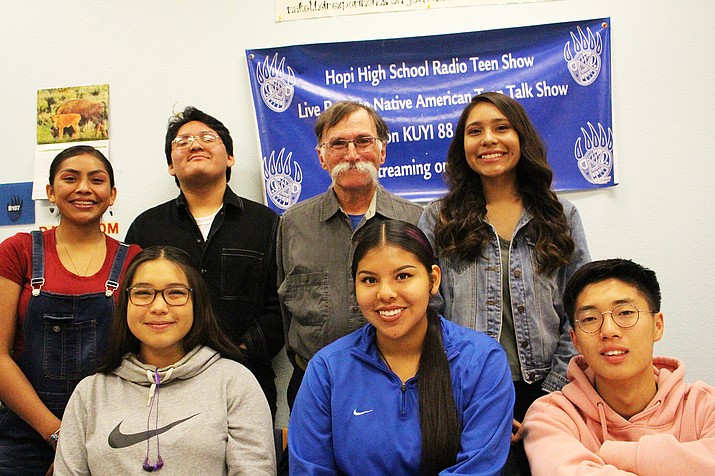 Hopi High media teacher Stan Bindell with Hopi High video students. From left: Kimmale Anderson, Jacque Thorpe, Gabe Fredericks, Stan Bindell, Lauryn Honwynewa Ellsye Fredericks and Chan Lim. (Photo/Hopi High journalism student Ke'Andre David)
Stories this photo appears in:
Stan Bindell, media teacher at Hopi High School, has been nominated for the Arizona Interscholastic Press Association (AIPA) Forest R. Martin Award, the top award in the state for a high school journalism teacher.