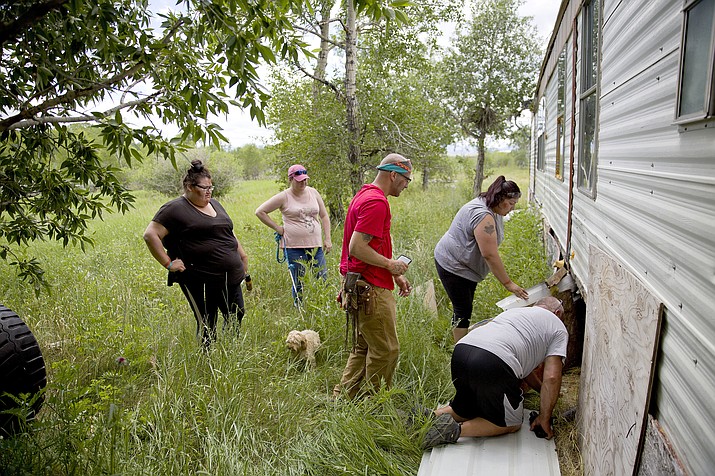 Kimberly Loring, from left, Staci Salois, Randy Ortiz, Lissa Loring and George A. Hall, look for clues under a trailer during a search in Valier, Montana, for the Loring's sister and cousin, Ashley HeavyRunner Loring, who went missing in 2017 from the Blackfeet Indian Reservation on July 11. Lissa says Ashley's disappearance constantly weighs on her. "All that plays in my head is where do we look? Who's going to tell us the next lead?" (AP Photo/David Goldman)
Stories this photo appears in:
The searchers rummage through the abandoned trailer, flipping over a battered couch, unfurling a stained sheet, looking for clues. It's blistering hot and a grizzly bear lurking in the brush unleashes a menacing growl. But they can't stop. Not when a loved one is still missing.