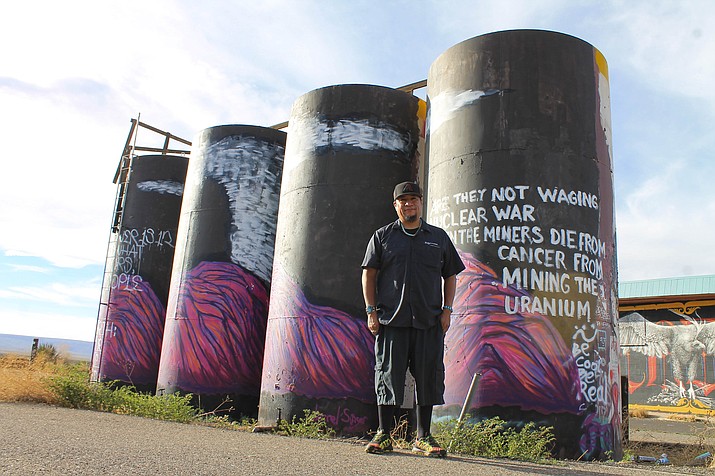 Jerrel Singer's mural in Gray Mountain, just north of Flagstaff, Arizona, depict the effects uranium mining have on reservation lands and the Grand Canyon. Singer painted this mural earlier this year on empty gas tanks. (Loretta Yerian/NHO)
Stories this photo appears in:

Artist Jerrel Singer is known for the vibrant colors he uses capturing sunsets and sunrises. His work is described as bright, vivid and flowing with color, as he attempts to capture movement and time.