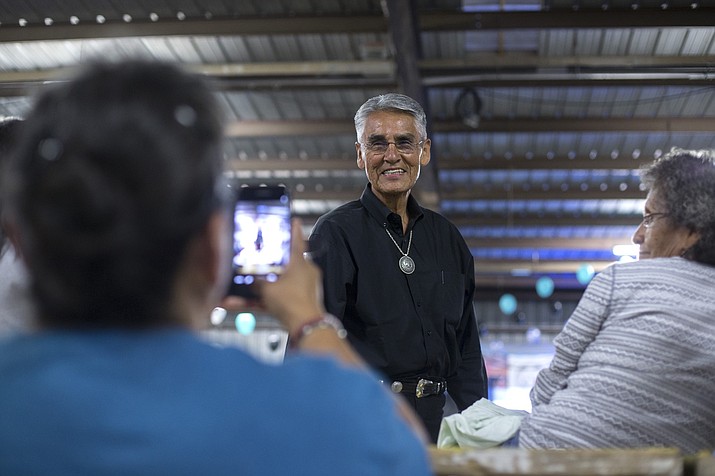 Navajo Nation presidential candidate Joe Shirley Jr. thanks his constituents at the sports center in Window Rock, Aug. 28. Current Navajo Nation Vice President Jonathan Nez and former tribal President Shirley are the top two finishers in the primary election. They will face off in the general election Nov. 6. (AP Photo/Cayla Nimmo)
Stories this photo appears in:

A former two-term Navajo president seeking to recapture the office was forced to pick another vice presidential candidate Sept. 4 after discovering his earlier choice wasn't eligible because he isn't registered to vote.