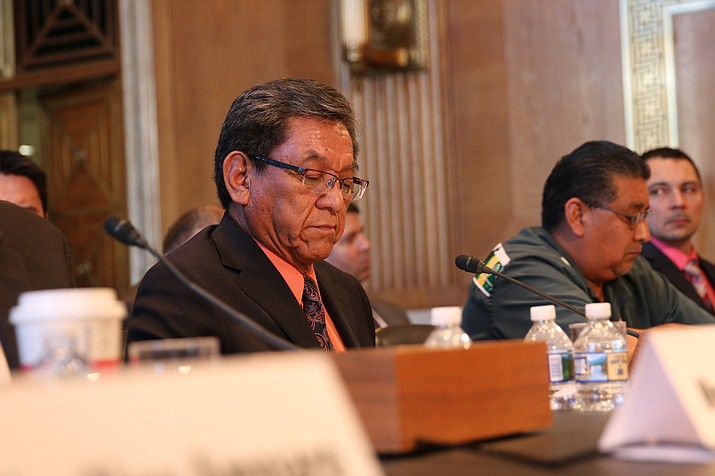 Navajo Nation President Russell Begaye called his relationship with Sen. John McCain as a warm one, but with icy spots. "We're friends, at the same time, we're both advocating for our people," Begaye said recently. (Photo/Arren Kimbel-Sannit, Cronkite News)
Stories this photo appears in:

Mention the late Sen. John McCain and images of a war hero or a presidential candidate come to mind — but for far longer than he spent in those roles, McCain was a friend, and sometimes irritant, to Indian Country.