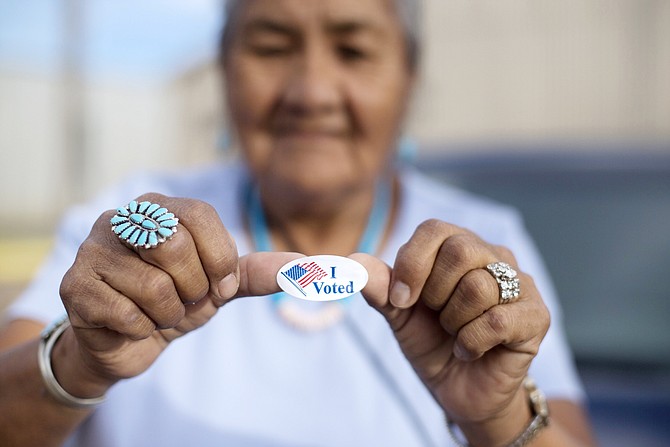 Mildred James of Sanders, Arizona, shows her "I Voted" sticker as she waits for results of the Navajo Nation presidential primary election Aug. 28, 2019 in Window Rock. (AP Photo/Cayla Nimmo)
Stories this photo appears in:
Polls opened today at 6 a.m. and close at 7 p.m. Voters will need to bring a valid ID to vote.
Voters on the country's largest American Indian reservation have advanced two seasoned politicians vying for the presidency to the general election.
By By Felicia Fonseca, Associated Press
September 4, 2018