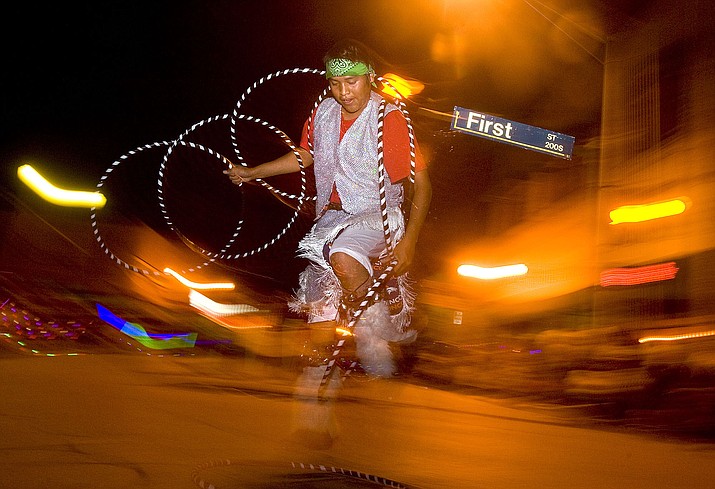 A 2010 file photo shows a hoop dancer wowing a crowd in downtown Gallup as part of the Gallup Inter-Tribal Indian Ceremonial night parade. Gallup surrounded by Navajo culture and Native arts and crafts is experiencing a tourism boom not seen since the 1970s. (Aaron Gardner/The Gallup Independent via AP)
Stories this photo appears in:

A western New Mexico city that bills itself as the gateway to Native American culture is experiencing a tourism boom.