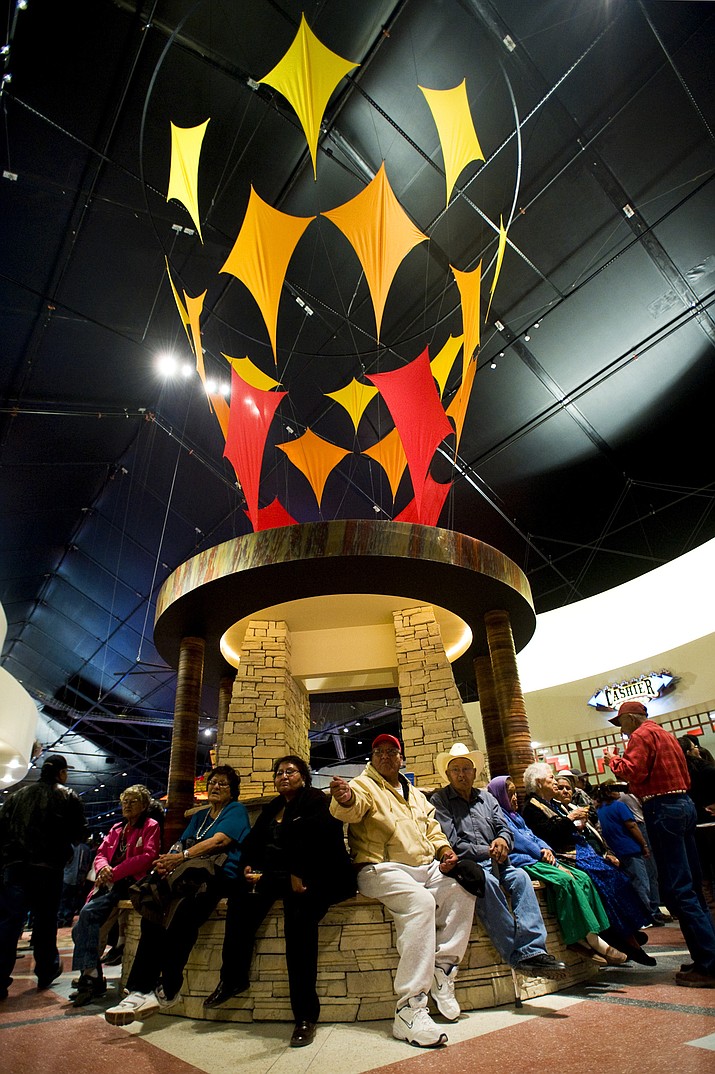 A 2008 photo shows casino patrons gathering around the central foyer of the new Fire Rock Casino near Gallup. The city has seen an increase of around 7 to 10 percent in visitors thanks to foreign tourists. Officials believe a favorable exchange rate and increased interest by the media in anything to do with Native culture and crafts led to millions of foreigners vacationing in the United States each summer. (Cable Hoover/Gallup Independent via AP)
Stories this photo appears in:

A western New Mexico city that bills itself as the gateway to Native American culture is experiencing a tourism boom.