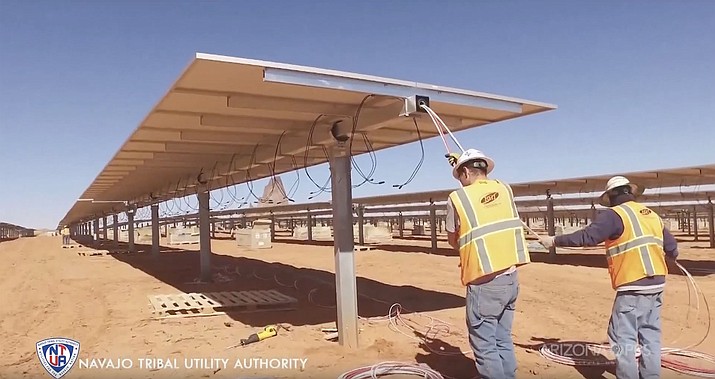 The Kayenta Solar Project created as many as 284 jobs construction jobs while it was being built, in an area with chronically high unemployment. It opened last year and celebrated a groundbreaking Aug. 23 of a second phase and the expanded Kayenta Solar Facility II. (Photo/Navajo Tribal Utility Authority)
Stories this photo appears in:

Deenise Becenti remembers watching this summer as a woman in the Navajo Nation who had been waiting more than 20 years to get electricity in her home flipped the switch to turn on the lights for the first time.