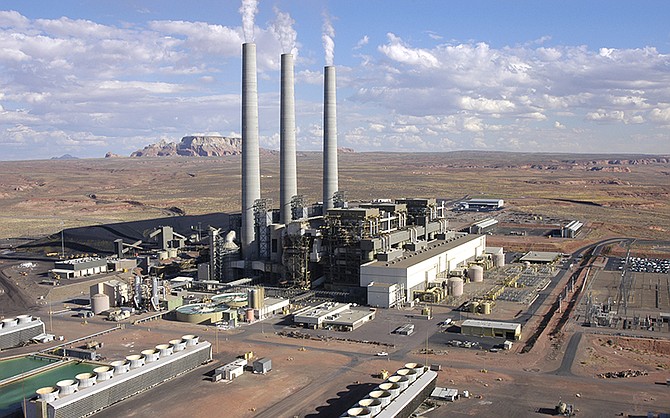 The coal-fired Navajo Generating Station provides almost 1,000 jobs between the plant and the mine that supplies it, but the plant's operators plan to shut it down in December 2019. (Photo by Amber Brown/Courtesy SRP)
Stories this photo appears in: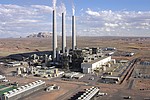 A Navajo Nation energy company studying the purchase of a coal-fired power plant on the reservation says it's looking into the mine that supplies it, too.
By Felicia Fonseca, Associated Press
January 15, 2019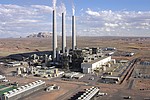 Navajo Nation President Russell Begaye and Navajo Nation Council Speaker LoRenzo Bates met with top White House officials Nov. 14 to advocate and reaffirm their support for the continued operations of the Navajo Generating Station (NGS) and Kayenta Mine.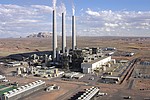 Just south of Page, three smokestacks pierce the horizon like a pitchfork.
By Laurel Morales, KJZZ/Cronkite News
October 30, 2018