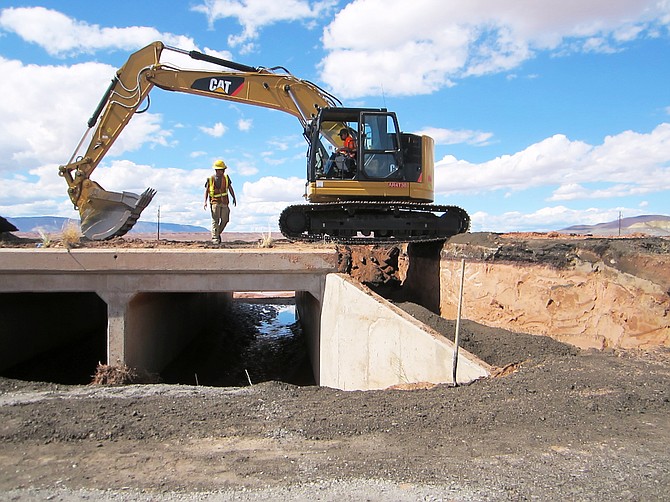 ADOT workers prepare to fill the second break they discovered in a culvert at milepost 471, north of Cameron on U.S. 89. The road collapsed on the south side of the culvert the evening of Oct. 3 because of heavy rains. ADOT worked around the clock to make sure the road reopened quickly. (Katherine Locke/NHO)
Stories this photo appears in: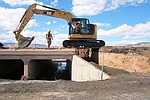 The Arizona Department of Transportation reopened US 89 between Cameron and US 160 on the Navajo Nation Oct. 5, two days after the road was closed because of the road collapsing after heavy rains during the night Oct. 3.