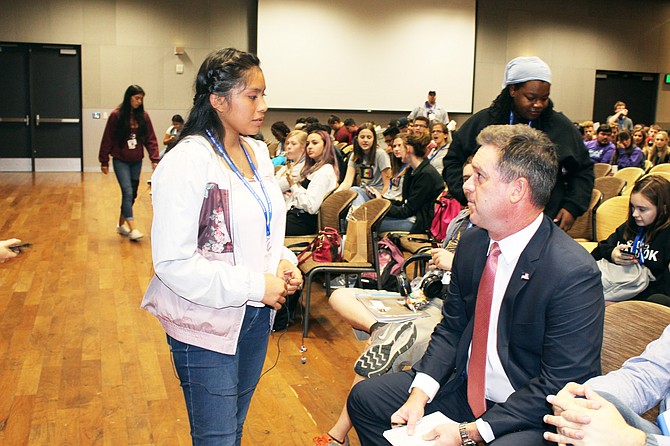 Hopi High video student Kimmale Anderson chats with Channel 15 newscaster and anchor Steve Irvin before interviewing him Nov. 6 in Phoenix. (Stan Bindell/NHO)
Stories this photo appears in: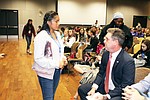 Steve Irvin, longtime newscaster and anchor on Channel 15, told journalism students that journalism is an important part of democracy. Irvin served as the keynote speaker Nov. 6 at the Arizona Interscholastic Press Association Conference at ASU in Tempe.