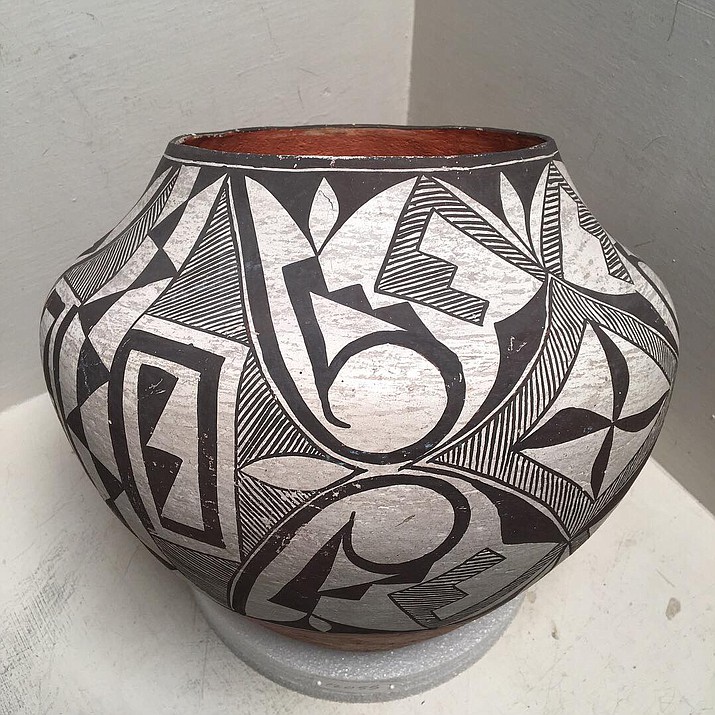 The color palette for the gown will be drawn directly from the inspiration pot surfaces and will translate into highlighted features in the final piece. The pot will be on display next to the dress. (Loren Aragon)
Stories this photo appears in:

Couture gown to represent Native American culture of the Southwest region of North America
The leaked announcement on social media announced the Native American couture designer, Loren Aragon, owner of Aconav, has been commissioned to design a couture gown for Walt Disney World to represent the Native American cultures of Southwest region of North America.