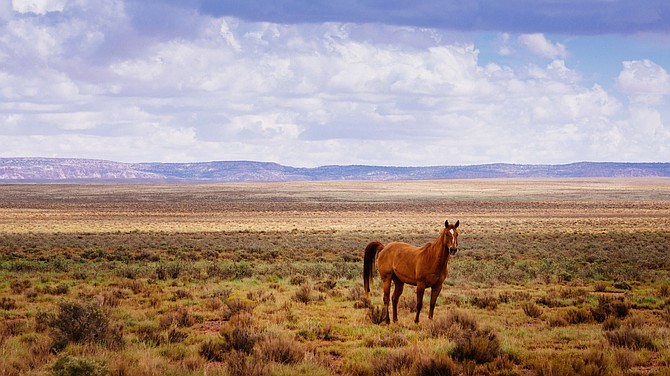 Following the death of nearly 200 wild horses from drought at Grey Mountain, Gloria Tom, director of Fish and Wildlife on the Nation, explained that the feral horse issue on the Nation is complicated and said it is important for farmers and ranchers to take notice of what is happening on the landscape and report deaths of animals to the Nation, the Department of Agriculture and local grazing officials. (Stock photo)
Stories this photo appears in: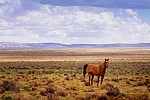 The Resources Development Committee (RDC) of the 24th Navajo Nation Council received updates July 8 on current Navajo Nation drought conditions and the Navajo Nation's feral horse population.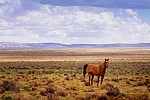 How could the Navajo Nation, which considers the horse sacred, let nearly 200 horses die near Gray Mountain and what is going to be done about it in the future? Who is responsible?