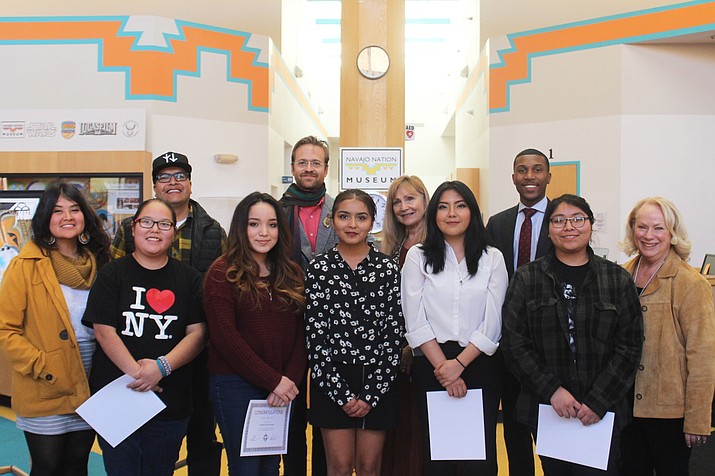 Finalists for the Soul of Nation's Brea Foley Art Program inlcude Mikhail Ganadonegro (Navajo) from Alamo Navajo Community School, Christine Garcia (Santo Domingo — Kewa) from Capital High School, Naomi Begay (Navajo) from Ganado High School and Bailey Pete from Miyamura High School. (Photos/Soul of Nations).
Stories this photo appears in:

Out of 253 applicants, Soul of Nations awarded 13 finalists from the 2018 Brea Foley Art Program in Window Rock, Arizona March 2.