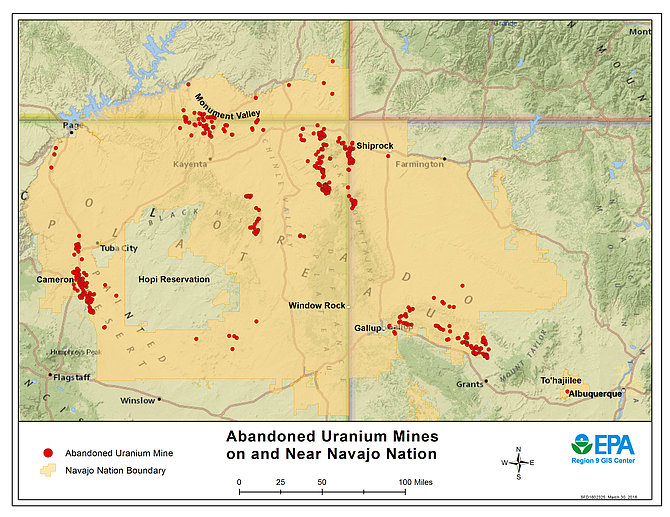 According to the Environmental Protection Agency (EPA), during the Cold War, 30 million tons of uranium ore were mined on or adjacent to the Navajo Nation, leaving more than 500 abandoned mines. Cleanup of abandoned uranium mines is closely coordinated between federal agencies and the Navajo Nation. (Photo/US Environmental Protection Agency)
Stories this photo appears in:
As children, our playground was the land around our reservation including the edge of the sacred Tsékooh Hatsoh — what many call the Grand Canyon.