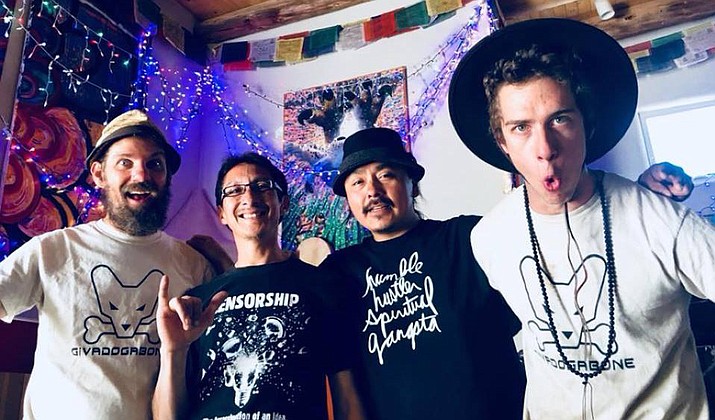 Ed Kabotie and 'Tha Yoties will play at the 85th annual Hopi Festival of Arts and Culture this weekend, June 30-July1. (Photo Coutesy of 'Tha Yoties).
Stories this photo appears in:
Kabotie and his band, 'Tha Yoties will release their new CD at the Orpheum June 30, coinciding with the Hopi Show as part of the IrieZona Reggae Rockout
Ed Kabotie, talks about how art provides a path through addiction and darkness in his music and illustrations.