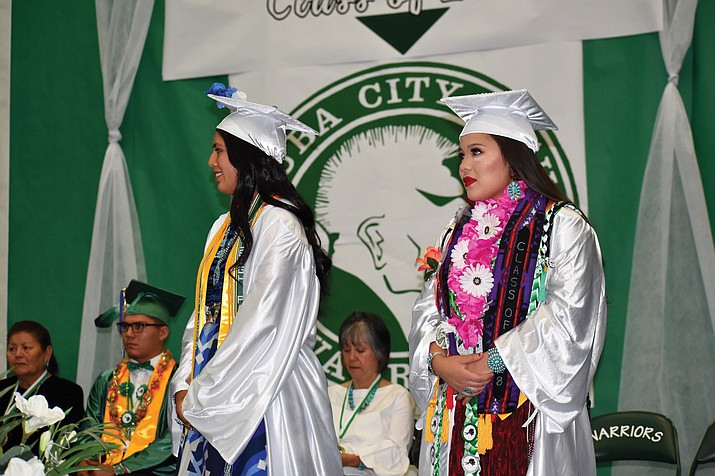 Tuba City High Schools co-salutatorians, Kayleigh Paddock (left) and Hero Roberts (right) weretwo of the top ten seniors for Tuba City. Paddock and Roberts both recieved several full scholarship offers from colleges of their choice. (Rosanda Suetopka/NHO)
Stories this photo appears in:
It was a day of sunshine for the "Warrior Green" celebration.