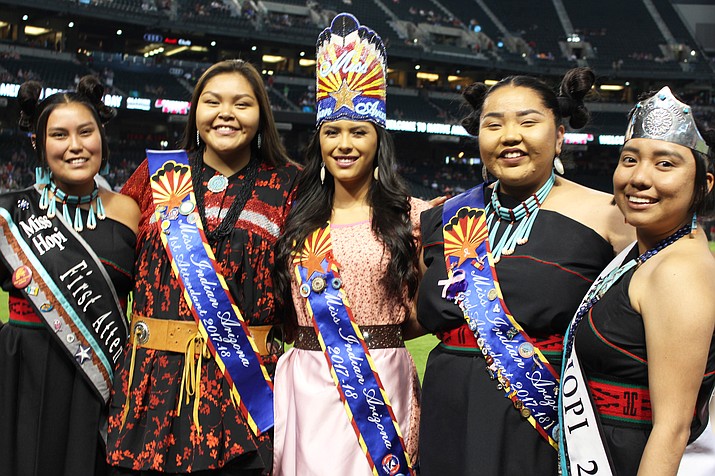 Royalty showed up in large numbers for Native American Recognition Day at Chase Field June 3. From left: Miss Hopi First Attendant Kelly Tungovia, Miss Indian Arizona First Attendant Kaelie Nash, Miss Indian Arizona Mariah Sharpe, Miss Indian Arizona Second Attendant Lexie James and Miss Hopi Mikela Gamble. (Stan Bindell/NHO)
Stories this photo appears in:

Navajos, Hopis and many other tribal members were recognized during Native American Recognition Day (NARD) throughout the Arizona Diamondbacks ballpark at Chase Field June 3.