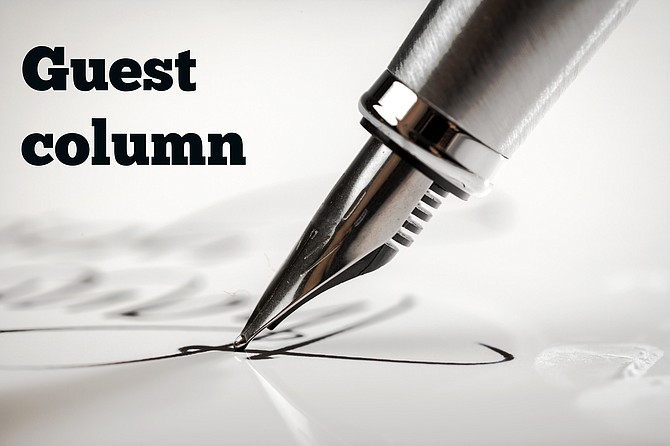 Stories this photo appears in:
When I was elected to represent Arizona's First Congressional District in the U.S. House, I made a commitment to my constituents to fight for accountability and transparency from your elected representatives in Washington.
Sometimes you observe things percolate to the point where you can't just sit by.
The Navajo Nation tries to maintain a credible identity and it struggles to meet the needs and expectations of its people. Recently, two consecutive tribal elections have been marred by chaotic and costly consequences and challenges by political candidates.
A milestone was reached in April when, after nearly 45 years of continuous operation, Navajo Generating Station officially completed its last scheduled maintenance outage.
My son Dustin had unforgettable, fiery red hair and a huge, goofy grin. He loved to make people laugh.
First Nations Development Institute (First Nations) has received a grant of $1.35 million over two years from the Henry Luce Foundation to fund a fellowship program that will support intellectual leadership in Native American communities.
During a lapse in appropriations, federal employees performing certain work, including that involving the safety of human life, are excepted from furlough.
In order for the Navajo Nation to move successfully forward toward creating jobs and increasing economic opportunities, it must take different types of approaches to development.
Introducing math and science to young children doesn't have to be complicated.
The Hopi Foundation announced the opening of nominations for the 7th International Barbara Chester Award to Clinicians Treating Survivors of Torture and Abuse.
Warm days, cool nights, yellow and gold leaves, black-eyed susan yellow flowers and the flu.
For families of babies, toddlers and preschoolers, saying no screen time is easier said than done.
The months leading up to the first day of kindergarten can be an ideal time to prepare your child for what to expect.