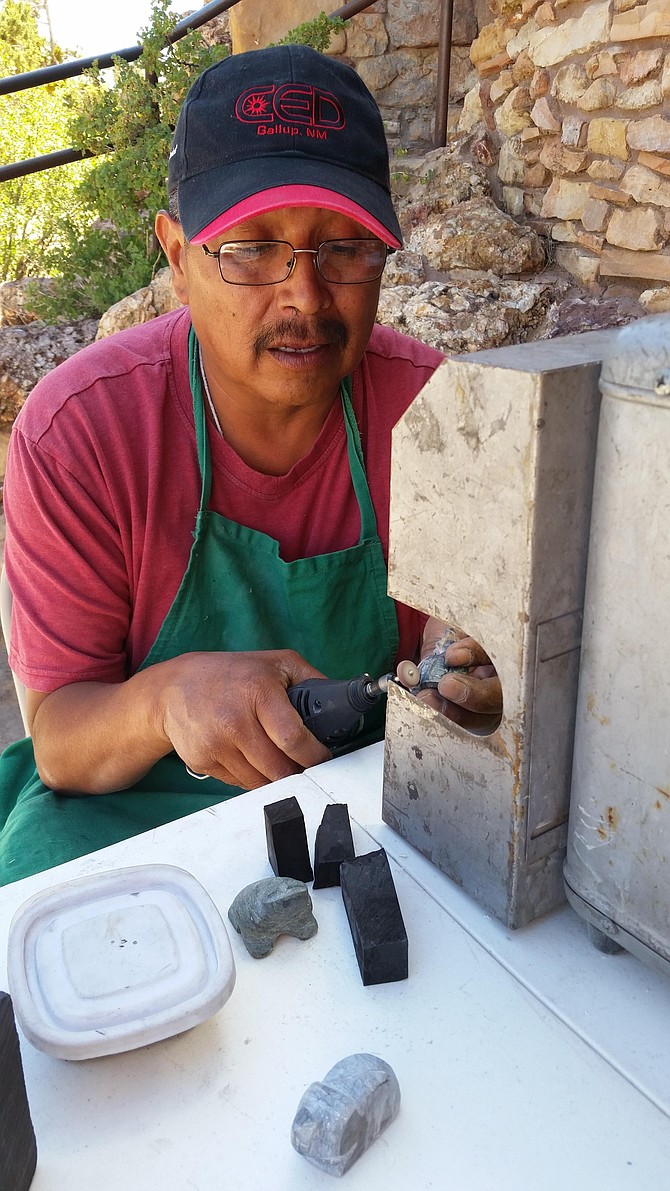 Zuni fetish carver Mike Tucson carves a piece of jet that will become a wolf during a cultural demonstration at Desert View Watchtower in Grand Canyon National Park. (Erin Ford/WGCN)
Stories this photo appears in: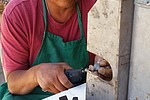 Who do you call on when you need a little shot of strength, self-reliance or wisdom? For many, it's a tiny animal totem infused with one or many special attributes and is said to convey those helpful properties to the carrier.