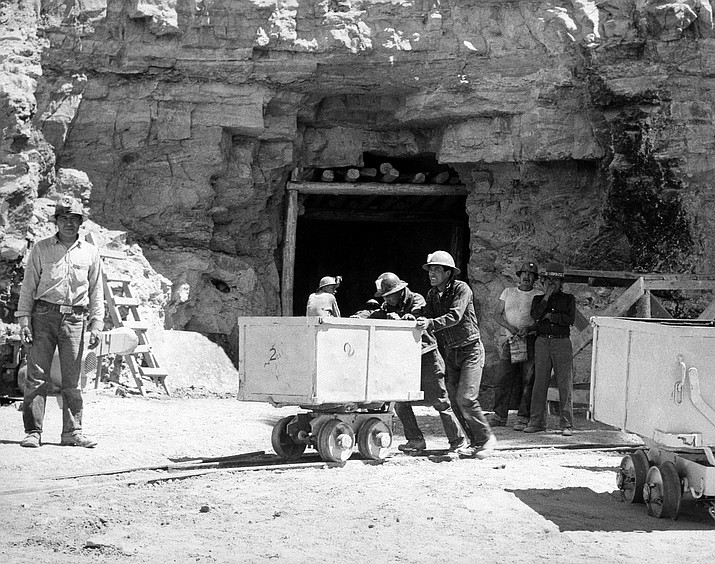 In this May 7, 1953, file photo, Navajo miners work at the Kerr McGee uranium mine at Cove, Ariz., on the Navajo reservation in Arizona. The Navajo Nation is urging Congress to expand a federal law that compensates people exposed to radiation. (AP Photo, file)
Stories this photo appears in:

From the end of World War II to the mid-1980s, about 30 million ton of uranium ore were extracted from lands belonging to the nation's largest American Indian reservation.