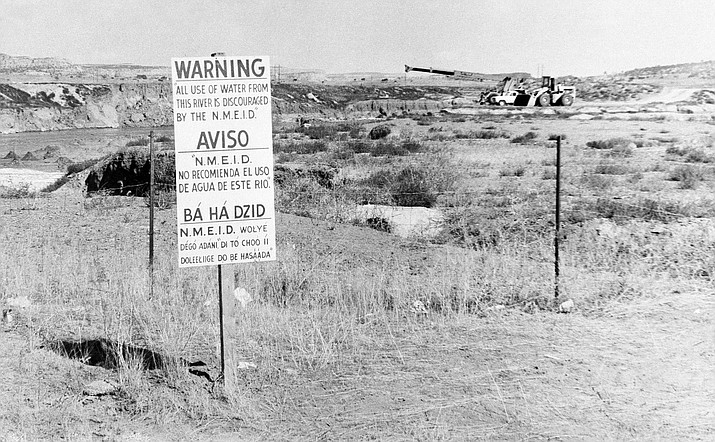 In this Nov. 13, 1979, file photo, while United Nuclear Corp. uses a combination of hand work and heavy machinery to clear up a uranium tailings spill, signs along the Rio Puerco warn residents in three languages to avoid the water in Church Rock, N.M. The Navajo Nation is urging Congress to expand a federal law that compensates people exposed to radiation. (AP Photo/SMH, File)
Stories this photo appears in:

From the end of World War II to the mid-1980s, about 30 million ton of uranium ore were extracted from lands belonging to the nation's largest American Indian reservation.