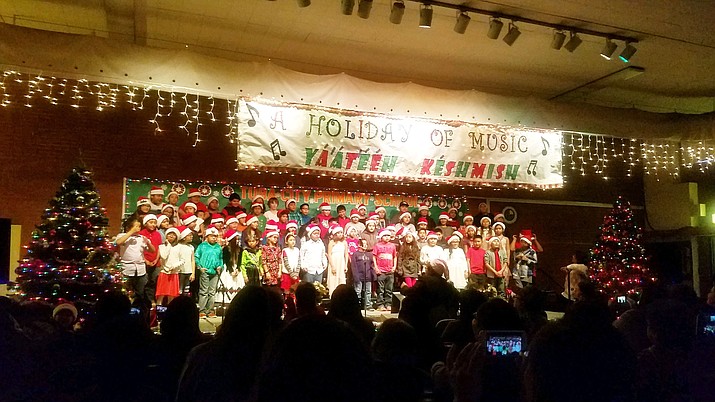 Tuba City Primary students gave their final public performance at the old Tuba City Primary cafeteria. After the 2017 Christmas holiday break, all students will now be housed in the newly built 'digital' school. The new elementary school on Fir Street has been christened and is now in full operation as of January.
Stories this photo appears in:

The last public and community student performance was given at the old Tuba City Primary School on Main Street in uptown Tuba City, before the move to a new school after break in January.