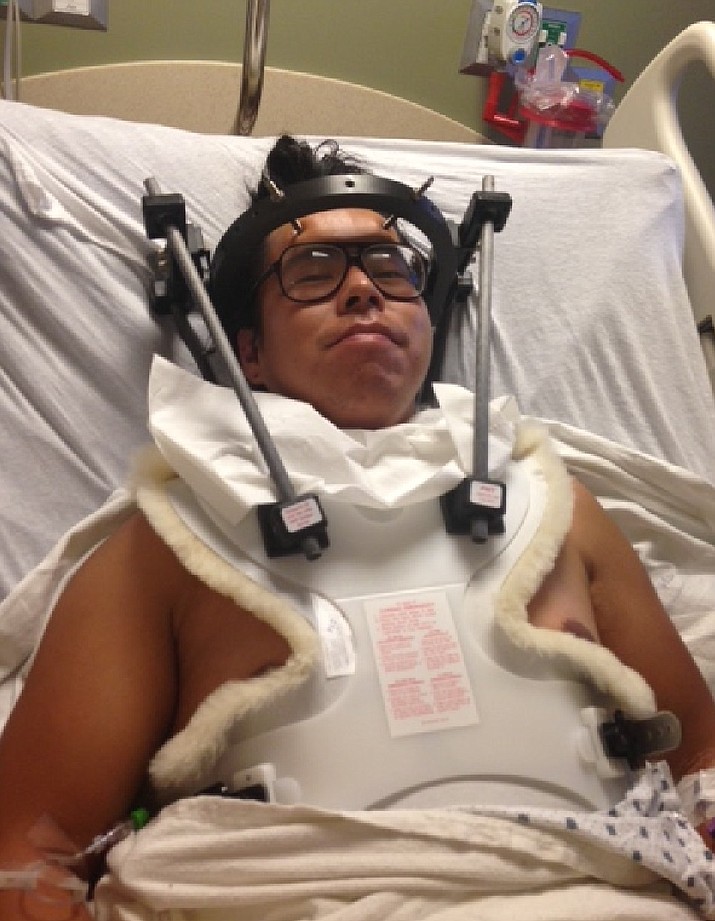 Kody Dayish was motivated to pursue a career in film making after facing serious injuries and spending six months in a Halo vest and wheelchair.
Stories this photo appears in:

Feature film by Navajo filmmaker Kody Dayish in pre-production, now casting actors
Kody Dayish Productions, featuring Kody and his brother, Kolin and sister, Kolette, are currently making a feature film titled "Unbroken Code" about Navajo Code Talkers during WWII. The siblings are from Shiprock, New Mexico and are seeking extras and cast members for the film.