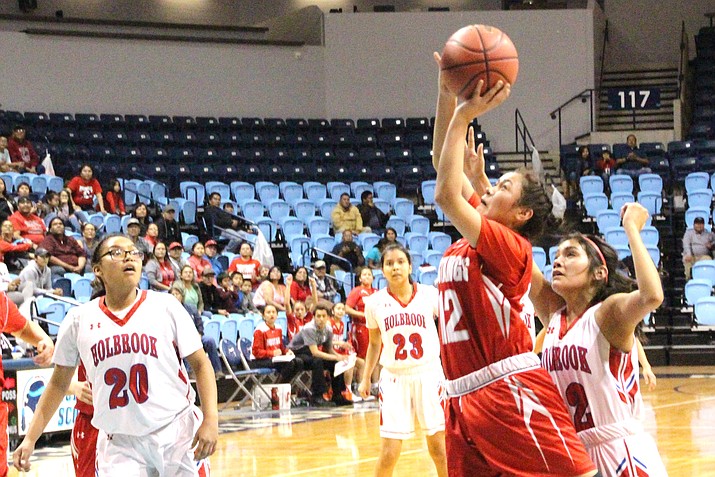 Monument Valley Lady Mustangs' Tayla Nez drives in the paint past Holbrook's Dakota Dick while Holbrook's Megan Cummings, awaits for a possible rebound, during the 2018 Arizona AIA 3A State Girls Basketball Championship second round game. (Anton Wero/NHO)
Stories this photo appears in:

Holbrook scored first from beyond the three point arc, which would be their only points in the first quarter. Monument Valley Lady Mustangs then went on a 19 – 0 run (and) held on to a 19 – 3, advantage going into the second quarter.