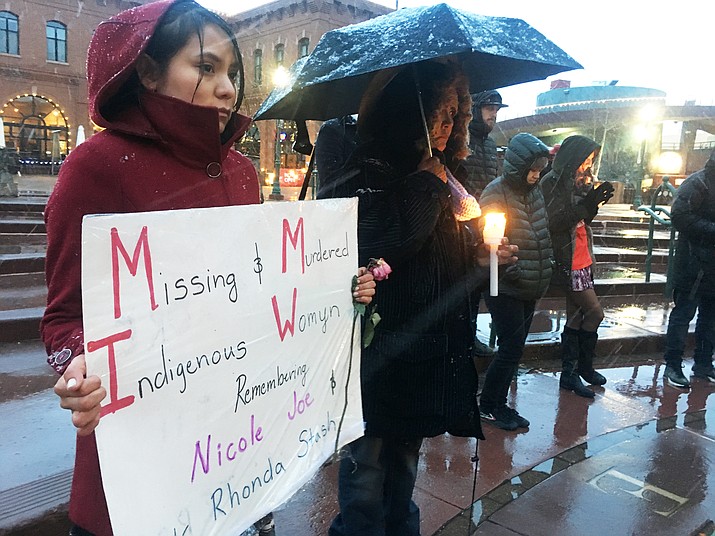 Nicole Joe's mother, Rosemary Begay, (right) holds a candle at a vigil held Feb. 14 in Flagstaff. The vigil also called attention to other Native women who are missing or who have been murdered. (Katherine Locke/NHO)
Stories this photo appears in:

In 2016, the National Crime Information Center reported that there were 5,712 reports of missing Native women and girls. The U.S. Department of Justice's federal missing persons database logged only 116.
Navajo-Hopi Observer editor Katherine Locke was recently recognized with a second place award for news photography by the Arizona Newspapers Association (ANA).
About 35 people braved the sleet to gather in Heritage Square in Flagstaff Feb. 14 to call attention to Nicole Joe's death and the fight for justice for missing and murdered indigenous women. Vaughn Seumptewa, was charged with aggravated assault after he allegedly beat Nicole and left her outside in the cold for hours. Nicole died on Christmas Day in 2017. She was 40 years old.