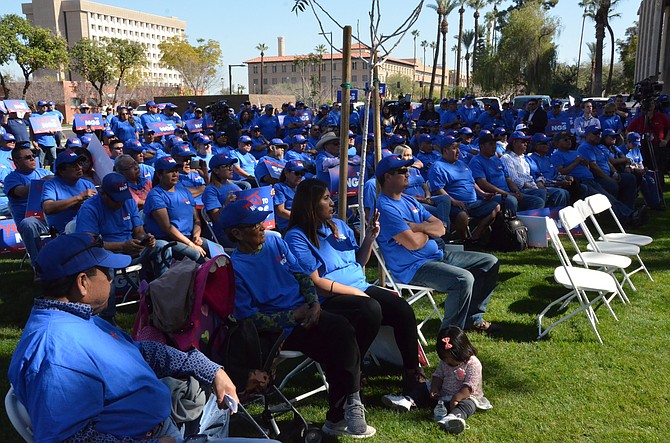 More than 200 Navajo and Hopi employees of Navajo Generating Station, along with family members, gather outside the Arizona Capitol in Phoenix Feb. 6 to show their support to keep the power plant open. Navajo Generating Station, located in Page, Arizona, is a source of revenue and employment for both tribes. Photo/Navajo Nation Office of the Speaker
Stories this photo appears in: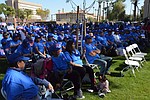 Strong families create healthy communities and a vibrant Nation. Yet it is increasingly clear that tribal families have the most to lose if Navajo Generating Station is shut down a quarter century before its time.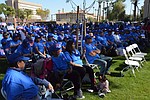 Hundreds of Kayenta Mine and Navajo Generating Station workers marched on the Arizona State Capitol Feb. 6 to announce the formation of 'Yes to NGS,' a coalition that advocates for solutions to ensure the continuation of NGS operations beyond 2019.