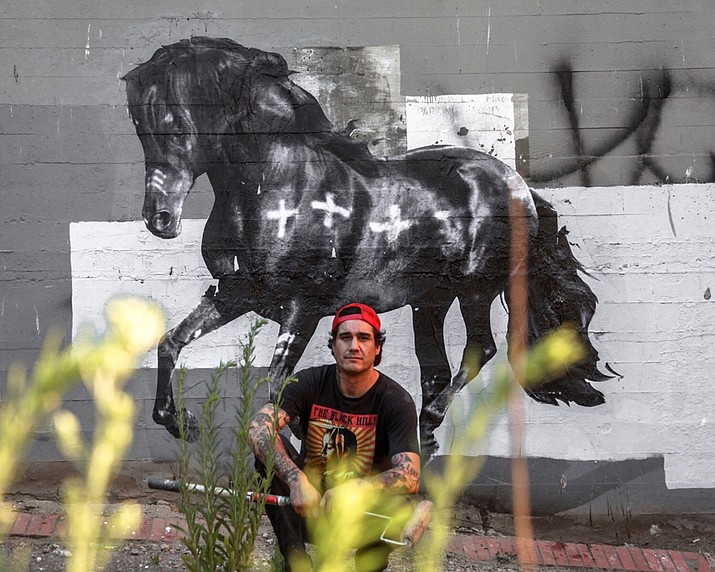 Cheyenne Randall with his mural 'Horse'. Randall is creating murals at the Heard Museum campus in Phoenix Feb. 2 to 8 before traveling to northern Arizona.
Stories this photo appears in:

Cheyenne River Sioux artist collaborating with local artist Chip Thomas on Navajo Nation and Flagstaff mural project
The Heard Museum is featuring Cheyenne River Sioux artist Cheyenne Randall's 'The Mural Project' through Feb. 15, which will include creating murals at the museum and on Gray Mountain on the Navajo Nation and in downtown Flagstaff.