Progression towards industrial hemp production for the Navajo Agricultural Products Industry (NAPI) may provide economic benefits to the Navajo Nation. (Stock photo)
Stories this photo appears in: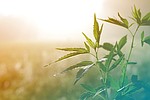 On Sept. 10, the Shiprock District Court denied Dineh Benally's motion to dismiss a lawsuit filed by the Navajo Nation on June 12 alleging the illegal growing, producing, manufacturing, transporting, licensing, and selling of industrial hemp within the Navajo Nation.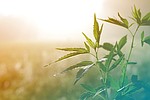 On Dec. 7, the Navajo Indian Irrigation Project Negotiation Subcommittee (NIIP) received updates and discussed the Navajo Nation's position of hemp production.