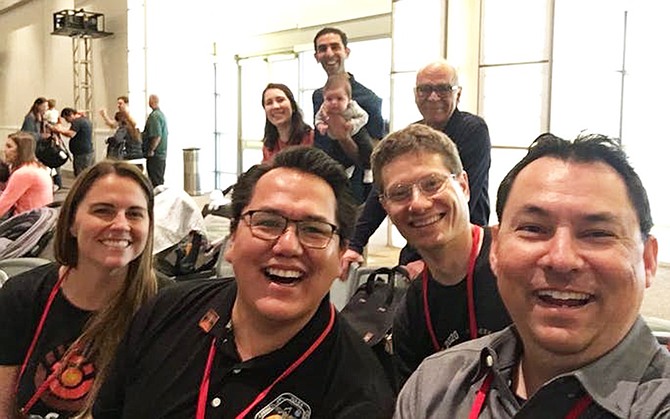 Aaron Yazzie, middle, tweeted, 'Some of the Mechanical engineers for @NASAInSight are here and ready for touchdown! Nick designed the grapple, Liz did environmental deploy testing, Milo worked on the proposal, Enrique was the designer/configurations lead, & I designed the Pressure Inlet #MarsLanding' on November 26, 2018 from Pasadena, California. (Twitter)
Stories this photo appears in: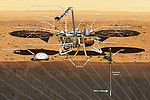 Aaron Yazzie sat with other NASA engineers holding his breath and hoping the spacecraft would survive the landing on Mars a few days ago.
By Jourdan Bennett-Begaye, Indian Country Today
December 4, 2018