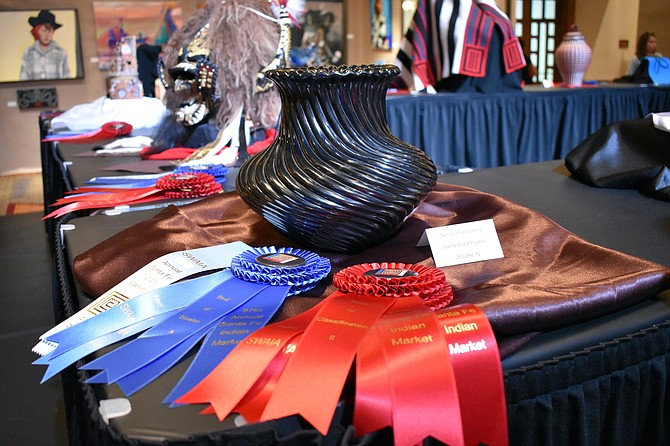 Best of Classification for Pottery went to Nancy Youngblood from Santa Clara Pueblo. The meticulously done piece had 35 separate swirls of coiled blackware clay that spun up into a high shouldered vase shape. The coils went all the way from the base into the inside of the pot in completely even seams. (Photo/Rosanda Suetopka Thayer)
Stories this photo appears in: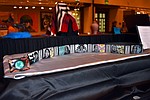 Honoring womens' courage was uppermost in artist Kevin Pourier's mind in his top winning piece at Santa Fe's world-renowned 97th annual Indian Market, Aug. 18-19.