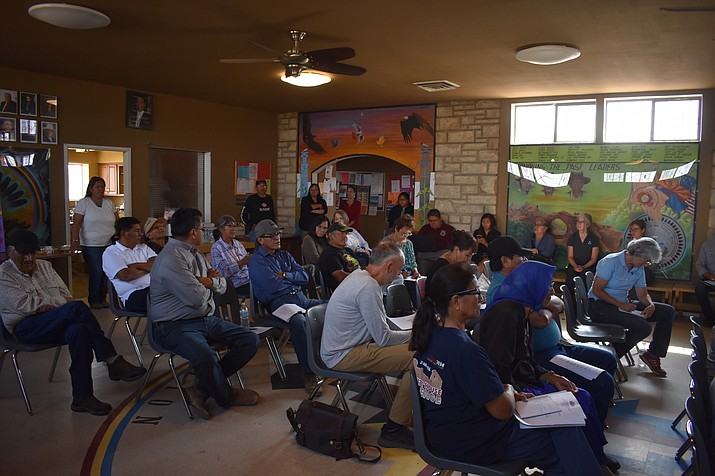 Rep. O'Halleran met with the Blue Gap/Tachee community and visited Claim 28, home to two abandoned uranium mining sites. Vice President Jonathan Nez also attended. Following the mine tour, O'Halleran and Nez took questions at the chapter house. (Corey Uhing)
Stories this photo appears in:
Rep. Tom O'Halleran recently visited the Navajo Nation to hear the concerns of his constituents.