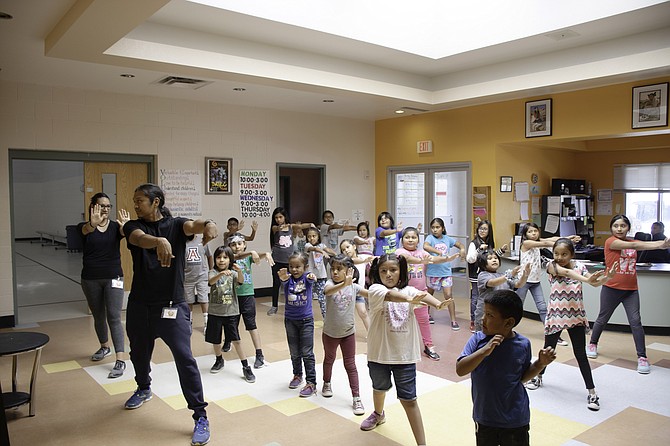 Chris and Desiree Hawk teach a step by step dance class featuring 71 moves that students learned and applied to a 30 second dance segment. This was Studio 13 Seven's first out of three, two hour sessions. (Photo/Leland Keevama and Veronica Casuse)
Stories this photo appears in: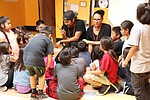 Chris Hawk and his wife, Desiree, have decided to put their backgrounds in the visual and performing arts to work in order to help youth on the Hopi Reservation.