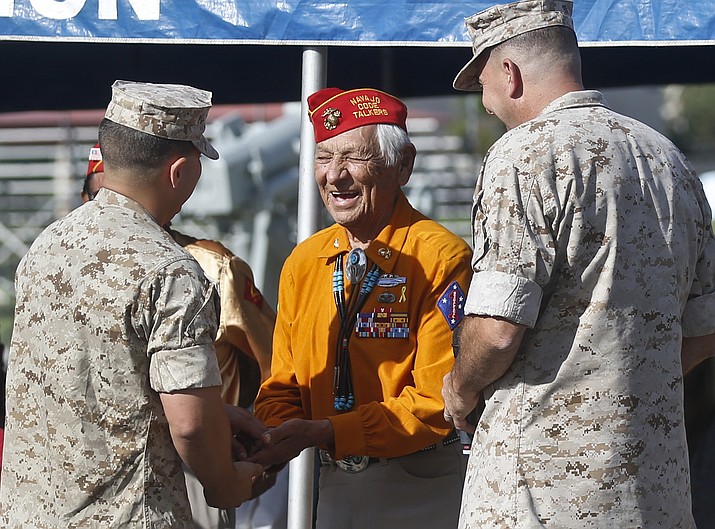 In this Sept. 28, 2015, file photo, former United States Marine and Navajo Code Talker Roy Hawthorne Sr., center, talks with Marines including Major Gen. Daniel O'Donohue, right, at a ceremony honoring the code talkers and their contributions to the U.S. war effort in World War II, at Camp Pendleton, California. The Navajo Nation says Hawthorne Sr. died April 21. He was 92. Hawthorne enlisted in the U.S. Marine Corps at age 17 and became part of a famed group of Navajos who transmitted hundreds of messages in their language without error. The code was never broken. (AP Photo/Lenny Ignelzi, File)
Stories this photo appears in:

Navajo Code Talker who used his native language to confound the Japanese in World War II has died.