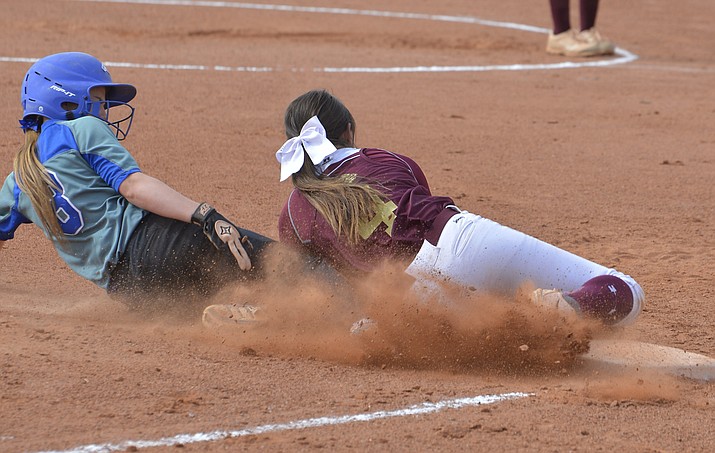 Lady Bulldog Macee Rae Cunningham tags out a Snowflake player in an April 10 game. The Lady Bulldogs are 14-6 after recent wins. (Todd Roth/NHO)
Stories this photo appears in:

The Winslow Lady Bulldogs defeated the Snowflake Lady Lobos 11-1 in Winslow April 10. They defeated the Page Lady Sand Devils 15-2 in Page April 12.